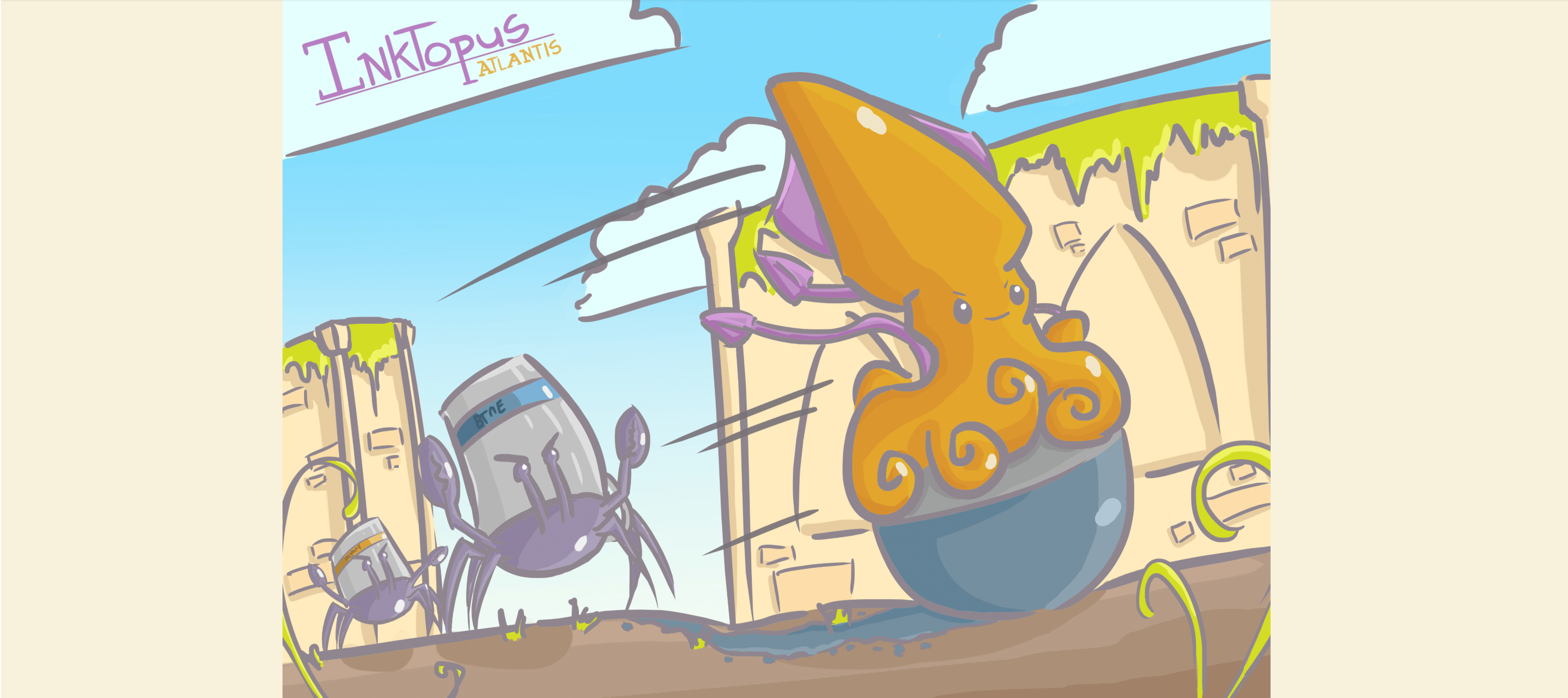 Inktopus Atlantis
You're playing a small octopus on an orb that can suck up color, on the quest of making Atlantis sink beneath the waves once again to bring the ancient civilization back. There are enemies opposing you, angry crabs that claimed the area for themselves and would lose their new habitat to the waves, and want to stop you at all costs.
The way you can make Atlantis sink again is by redrawing the ancient symbol depicted on the mystical obelisk at the center of the maze you are in. You'll need to find the right colors hidden in the maze to draw the symbol all the while fighting off the evil hermit crabs that try to stop you.

----
Inktopus - Atlantis is a small game made by a team of studends over the course of 2 months for Breda University of Applied Sciences.
Credits, Team 37:
Eva Van Creij Geertje Eeftink
Jan Kind
Kyle Michiels
Simon Frühauf
Victor Gonzales
Yuho Van Elsäcker
Download
Click download now to get access to the following files:
Inktopus Atlantis 8.3.rar
104 MB